Our Assistant Pastor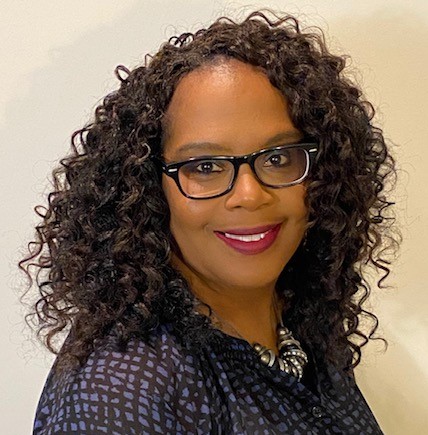 Meet Reverend Melodie...

The Reverend Melodie Powell Boone, a gifted psalmist, writer, preacher and teacher, is a native of Lenoir, North Carolina. She is passionate about people, vision and birthing purpose in individual's lives. She is the owner and CEO of Liberty Coaching and Consulting, LLC, a boutique coaching company that inspires, encourages and empowers church leaders, pastors, their spouses, budding entrepreneurs and aspiring writers to birth their dreams and visions and unleash their creative potential.

As a certified Executive Leadership Coach and Vision strategist, Melodie is gifted in empowering pastors and Church leaders to initiate change, clarify vision, and achieve personal success. She knows the importance of getting people to come out of their comfort zones and it thrills her to help them do it! As a result, clients are ready to face personal challenges and are equipped to confront those fears that often paralyze them.

As an ordained minister and Assistant Pastor, she has worked over 25 years as a Preacher, Ministry Leader, Church Administrator, and Special Events Manager. A gifted teacher, motivator and Executive Leadership Coach, she has honed her skills and passion for long-range strategic planning, vision casting, ministry programming and leadership development.
She is the author of FEARLESS: Seven Strategies to Make the Change You Need to Unleash Your God Given Potential. She has written a free guide, The Vision Blueprint, which helps readers organize their goals and gain clarity with their vision. For Pastors and Church Leaders, she has designed a free download, the 7 Step Ministry Evaluation Guide and Assessment, which gives Pastors and Church Leaders seven critical actions to strengthen their ministry and local churches. She is also the creator of the publishing workshop, So You Want to Be Published, where she mentors and instructs aspiring writers and guides them on their publishing journey.

She has created The Journey Through the Valley: A Grief Journey that helps readers navigate grief after the loss of a loved one.

Melodie is currently working on her new writing project, 7 Days To Empowered Living, where she empowers Christian Creatives and Spiritual Visionaries how to impact their lives for change in just 7 days. Melodie is currently working on several new projects, online courses and coaching workshops.

In July 1995, Rev. Melodie was blessed to partner with her husband in the establishment of New Covenant African Methodist Church in Charlotte, NC where he served as the Founding Pastor. There she served as Missionary President, Church Administrator, Minister to Women and Director of Keepers of the Word Ministries, a teaching ministry that builds self-esteem, spiritual maturity, and growth in the lives of women. Reverend Boone is passionate about empowering women, as she implores them to "walk in big shoes" with Holy Ghost Boldness and confidence; equipping them to rebuild their lives through faith, purpose and personal development.

In the area of missions, Rev. Boone worked extensively with the Alice Marie Chapman Missionary Society where she served as President of the Young Women's Initiative (now called YAM) at Ebenezer AME Church - Fort Washington. There she helped established the Missionary Outreach "Van Run" where the homeless of Washington DC was ministered to through the Word of God and was clothed and fed on the streets. She is the founder and served as President of the Dr. Theressa G. James Missionary Society that ministered to those in need in the Charlotte community while serving at New Covenant.

Reverend Melodie was ordained an Itinerant Deacon in the African Methodist Episcopal Church in August of 2001 and as an Itinerant Elder in June of 2003. Reverend Boone is a past Coordinator of Women in Ministry for the Western North Carolina Conference and the immediate past Worship Director and former Chair of the Nominating Committee of the Second Episcopal District Women in Ministry. She presently serves on the Nominating Committee and the Scholarship Committee with the Virginia Conference Women in Ministry. She served in various leadership roles in the Second Episcopal District for the Clergy Retreat and Deliverance Conferences.

She is blessed to serve as the Assistant Pastor at St. Mark AME Church, Virginia Beach, VA where her husband is Senior Pastor. Their mission is to seek the lost, restore hope and to rebuild lives in the lives of members in their congregation and the local community. There she teaches the Adult Sunday School weekly and oversees both the Social Media Ministry and Evangelism Ministry.

Pastor Boone and Rev. Melodie are the proud parents of two sons, Brian Joseph and Bryson Donnell and their daughters Nicole, Alexandra, and Brittany now reside in heaven.

It is her prayer that through the anointing of God, people's lives will be touched through her ministry and that she would be mere clay in His hands. She asks that you continue to keep her and her family in your prayers as they continue to serve God and that their ministry would reflect His glory. For speaking engagements or ministry opportunities, contact Rev. Melodie at melodieboone.com, email her directly at revmelodieboone@gmail.com or call at 704-266-2455..