Our Pastor
Meet Our Pastor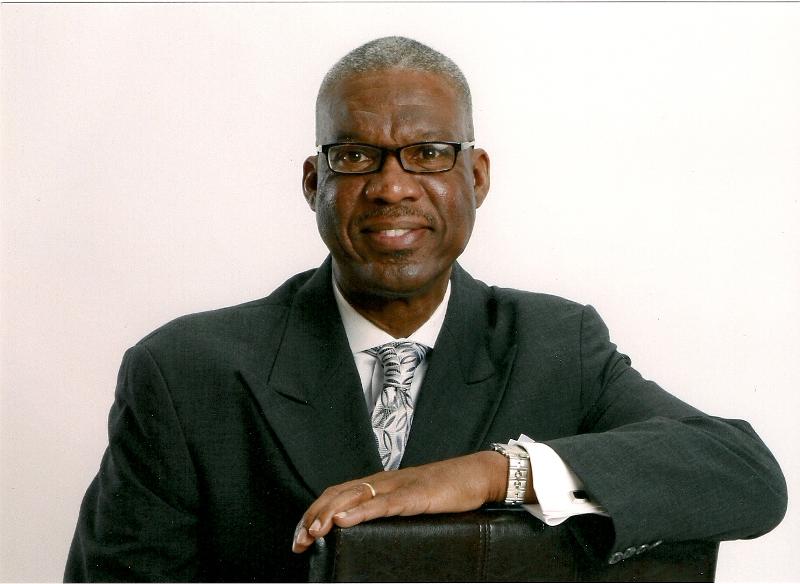 The Reverend Tony D. Boone was born the youngest of eight children in Suffolk, Virginia. Upon graduating from high school, Reverend Boone completed his college education from North Carolina A&T State University in Greensboro, NC, receiving his Bachelor of Science Degree in Mechanical Engineering in 1979. He later furthered his education by receiving his Master of Divinity degree from Howard University in Washington, DC, in 1993.
For 19 years, Reverend Tony Boone worked as a Systems Engineer and a Cost Analyst for the Department of Defense in Arlington, Virginia where he was responsible for the fiscal planning, budgeting, and acquisition of several multi-million dollar aircraft weapons system programs. It was during this time he answered the call to the ministry. After fulfilling the requirements of the African Methodist Episcopal Church, Reverend Boone was ordained an Itinerant Elder in June 1995.
Reverend Boone was blessed to serve as a Trustee at Ebenezer African Methodist Episcopal Church in Fort Washington, Maryland, under the Pastorate of Reverend Dr. Grainger Browning and Reverend Dr. JoAnn Browning. He also served as Minister to Men where his responsibilities included planning and implementing spiritual programs for the men's ministries affecting over 2000 men.
In spite of the tremendous ministerial responsibility, Reverend Boone followed the leading of the Holy Spirit to serve a people in the Charlotte, North Carolina area. On June 3, 1995, Reverend Boone was appointed as the Founding Pastor of New Covenant African Methodist Episcopal Church in Charlotte, North Carolina.
Under Pastor Boone's anointed leadership, hundreds of souls have been lead to Christ. The Holy Spirit has gifted him to be a prophetic preacher, who has a unique anointing for preaching restoration, reconciliation, and reclamation in the lives of those he serves. He is blessed to be an anointed workshop facilitator and gifted revivalist. He has been blessed to preach internationally in Uijeogbu, South Korea and in South Africa.
His leadership style has gifted him to lovingly embrace the people of God empowering them through the taught and preached word. He has been blessed to also pastor, First AME Church, Manassas, VA; Faith AME Church in Laurel, MD; and historic Pilgrim AME Church, in Washington, DC. In May 2018, he was blessed to be named the Pastor of St. Mark AME Church, Virginia Beach, VA. He looks forward to the great move of God in the lives of the people of St. Mark VA Beach and in the community at large.
In 2020, Pastor Boone with his wife Rev. Melodie Boone, founded
The Sacred Conclave
, an online platform that supports Pastoral couples, who need to be encouraged, strengthened and uplifted. The Sacred Conclave is that place of refreshing, rest, and renewal. Whether it is navigating the pitfalls of the revolving door in a small congregation, or managing the ups and downs of membership engagement or counseling pastoral couples who are ready to throw in the towel because ministry just didn't turn out the way they thought it would, the Boones want to offer a sacred space that will nurture and support Pastoral couples Find out more information at thesacredconclave.com
Reverend Boone has been married to Reverend Melodie Powell Boone, his partner in ministry, for over 38 years. They are the proud parents of the late Nicole Donnell, Alexandra Donnell and Brittany Kiara; their sons Brian Joseph and Bryson Donnell are their gifts from God and the joy of their lives.